Chile approves extension of Likana CSP plant to 690 MW
Chile has awarded an environmental permit to Cerro Dominador to increase its 450 MW Likana concentrated solar power (CSP) plant's capacity to 690 MW, with the installation of three solar power towers. The project is located in the municipalities of Calama and Sierra Gorda in Antofagasta region.
Cerro Dominador, an affiliate of the US private equity firm EIG Global Energy Partners inaugurated the 210 MW Cerro Dominador CSP project in Chile's Atacama Desert in June 2021, following a successful synchronization with the Chilean National Electrical System. The US$1.4bn project comprises a 110 MW CSP plant and a contiguous 100 MW photovoltaic (PV) plant that has been operational since 2017.
In 2013, the National Energy Commission (CNE) approved a new legal target of 20% by 2025 for the share of non-conventional renewables in the power mix (17% in 2019). The country aims for non-conventional renewables to make up 45% of all new capacities installed between 2014 and 2025. CNE plans to reach 10 GW of renewable capacity by end-2021.
---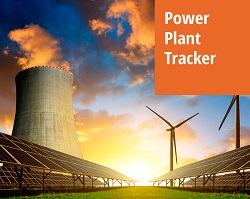 Enerdata has developed a market research service to screen, monitor and analyse the development of power generation assets.
Power Plant Tracker offers an interactive database and a powerful search engine covering power plants worldwide – including both installed and planned capacities for renewables and fossil fuels.