ČEZ opens market sounding to divest its assets in Romania
The Czech state-run power group ČEZ has begun the divestment process on some of its Romanian assets. The process includes seven companies in Romania, namely Energy Distribution Oltenia, Ovidiu Development, Tomis Team, MW Team Invest, CEZ Vanzare, TMK Hydroenergy Power and CEZ Romania. Among the assets for sale is the 600 MW Fantanele-Cogealac wind power plant, the 22 MW Resita hydroelectric system, a 1.4 million power customer portfolio and an end-user gas sales business (3,425 GWh sold in 2018).
ČEZ is currently looking for expressions of interest in the assets. This move is part of a larger strategy from the company to divest from assets in Bulgaria, Romania, Turkey and partly also in Poland, with the exception of companies focused on the field of modern energy services (ESCO).
ČEZ aims to focus on the construction of new nuclear reactors in the Czech Republic, on modernising its power distribution network and on developing renewables and energy services in the country. The group also plans to develop energy services in Slovakia, Germany and Poland.
---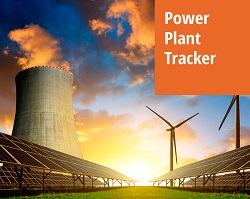 Enerdata has developed a market research service to screen, monitor and analyse the development of power generation assets.
Power Plant Tracker offers an interactive database and a powerful search engine covering power plants worldwide – including both installed and planned capacities for renewables and fossil fuels.