Cemig will merge efficiency and distributed power business (Brazil)
Brazilian power group Companhia Energética de Minas Gerais (Cemig) is preparing to merge its subsidiary on distributed power generation, Cemig Geração Distribuída (Cemig GD) (created in 2018), with its energy efficiency branch Efficientia (created in 2002). The new efficiency branch will be annouced in October 2019. 
Cemig whishes to expand its distributed power generation business amid new discussions with the Electricity Regulatory Agency (ANEEL) on the political framework surrounding the matter. Currently, ANEEL is discussing changes to the discounts granted for power supply injected into the grid by distributed power plants. The new bill discount levels would no longer include part of the remuneration of the power distribution network, therefore eliminating indirect subsidies for residential auto producers and remote generation projects under < 5 MW that inject their surplus power into the grid.
Cemig is Brazil's sixth-largest power generation company with around 6.7 GW (2018) of operating capacity and owns 4,900 km of transmission lines. In additoin, it operates 532,600 km of distribution lines and serves 8.4 million clients (10% of the total), making it the third-largest group in the Brazilian power distribution market.
---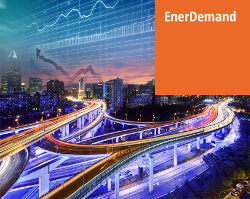 Enerdata's premium EnerDemand service provides detailed data on energy consumption and efficiency for the 20 highest energy-consuming countries, broken down by sector and end-use.
Create custom graphs, export data to use in Excel, and sift through the online database in whatever way is most useful to you: by household uses, by multiple road vehicle types, and by different end-uses in buildings, industry and more.