Canada's Nova Scotia province approves 372 MW of onshore wind projects
The government of the Nova Scotia province in eastern Canada has selected five onshore wind projects totalling 372 MW in its largest procurement for low-cost renewable energy. The projects are expected to generate about 1.4 TWh/year of electricity, which corresponds to approximatively 12% of Nova Scotia's total energy consumption.
Each project will receive a 25-year power purchase agreement with Nova Scotia Power for the sale of their renewable electricity at a rate of CAD53/MWh (US$41/MWh), lower than the average cost of electricity in the province.
The projects, which will have to become operational by the end of 2025, include:
• The 150 MW Benjamins Mill Wind Farm near Falmouth, developed by Natural Forces
• The 23.5 MW Ellershouse 3 Wind Farm in Hants County, a joint venture between the Annapolis Valley First Nation and Potentia Renewables
• The Higgins Mountain and Wedgeport wind farms, led by the Sipekne'katik First Nation and Elemental Energy
• The 40 to 100 MW Weavers Mountain Wind project near Marshy Hope, to be built by the Glooscap First Nation and Halifax-based SWEB Development.
All five projects are majority-owned by one or more Nova Scotia's native Mi'kmaq communities.
---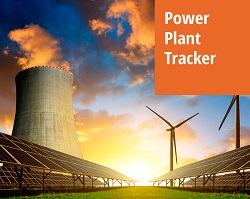 Enerdata has developed a market research service to screen, monitor and analyse the development of power generation assets.
Power Plant Tracker offers an interactive database and a powerful search engine covering power plants worldwide – including both installed and planned capacities for renewables and fossil fuels.