Cameroon plans to build 1 GW Grand Eweng hydropower project
The Ministry of Water and Energy (MINEE) of Cameroon has signed a Letter of Intent with the US hydropower project developer Hydromine and ENEO Cameroon for the development of the 1,000 MW Grand Eweng hydropower project. The power plant would be developed by Hydromine and built on the Sanaga River near Kan on a build, own, operate, and transfer (BOOT) basis, leading to the transfer of the project to the State at the end of the concession. The project is expected to generate over 7 TWh/year - its capacity could even rise to 1,800 MW, for an expected generation of 9 TWh/year - and power generation will be sold to ENEO under a power purchase agreement (PPA). Construction could start within 3 years (2022) and power generation could start in seven years (2026).
The Grand Eweng hydropower project is expected to help Cameroon meet its rising electricity demand, which could reach 3,300 MW by 2030 and up to 4,000 MW under a high scenario. Electricity consumption increased 2.5-fold between 2000 and 2017 (6.9 TWh), while installed power capacity rose by nearly 70% to 1,454 MW. Nearly 14 GW of power projects are at various stages of development in Cameroon, including 11.4 GW of hydropower projects.
---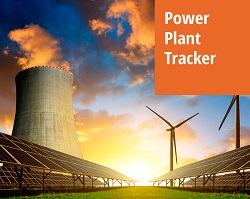 Enerdata has developed a market research service to screen, monitor and analyse the development of power generation assets.
Power Plant Tracker offers an interactive database and a powerful search engine covering power plants worldwide – including both installed and planned capacities for renewables and fossil fuels.