Brazil's ANEEL approves December 2019 power transmission auction
The National Agency of Electric Energy of Brazil (ANEEL) has approved the next power transmission auction 02/2019 (Leilão de Transmissão 02/2019), which will be held on 19 December 2019. The ANEEL will auction 12 lots of concessions, including 17 transmission lines and 16 substations, in the states of Acre, Alagoas, Bahia, Ceará, Goiás, Mato Grosso, Mato Grosso do Sul, Minas Gerais, Pará, Rio de Janeiro, Rio Grande do South and São Paulo. Part of the projects in lot 10 (service to the metropolitan region of Salvador in Bahia) used to be operated by the São Francisco Hydroelectric Company (CHESF), whose concession was forfeited. The ANEEL expects to attract BRL 4.18bn (US$1bn) in power transmission investments.
---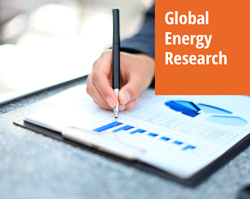 Enerdata's premium online information service provides up-to-date market reports on 110+ countries. The reports include valuable market data and analysis as well as a daily newsfeed, curated by our energy analysts, on the oil, gas, coal and power markets.
This user-friendly tool gives you the essentials about the domestic markets of your concern, including market structure, organisation, actors, projects and business perspectives.