Brazilian crude oil production rose by 7.8% in 2019 to over 2.7 mb/d
According to the National Agency of Petroleum, Natural Gas and Biofuels (ANP), Brazil's oil production increased by 7.8% in 2019 to reach 1.018 Gbl (2.789 mb/d), including 634 mbl in pre-salt areas. Total gas production also increased significantly during 2019 (+9.5%).
In November 2019, international oil companies showed no interest in the Brazilian four blocks auction with total reserves estimated of 20 Gbl. Petrobras obtained a 90% participation in the block, whereas China's CNOOC and CNODC shared the remaining 10%. Petrobras was the sole company to bid for the Itapu block. Two of the four blocks received no offer and will be sold in 2020.
---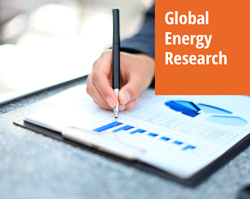 Enerdata's premium online information service provides up-to-date market reports on 110+ countries. The reports include valuable market data and analysis as well as a daily newsfeed, curated by our energy analysts, on the oil, gas, coal and power markets.
This user-friendly tool gives you the essentials about the domestic markets of your concern, including market structure, organisation, actors, projects and business perspectives.