Brazil sets price for the privatisation of its power utility Eletrobras
The Brazilian government has set a price of BRL42 (US$9.4) per share of Eletrobras that will be offered in the privatization process of the state-owned power utility (nearly 628 million shares in a primary offer of new shares and nearly 70 million of existing shares). The government could thus raise up to BRL29.3bn (US$5.9bn) from the operation, and even up to BRL 33.7bn (US$6.75bn) if the green shoe option, which may increase the offering by 15%, is exercised.
The participation of the Brazilian government in Eletobras should fall from 72% to around 45%.  Two Eletrobras affiliates are excluded from the privatisation process: the Brazilian nuclear company Eletronuclear and its 50% stake in the 14 GW Itaipu hydropower plant shared with Paraguay. In March 2022, the company released its 2021 results, posting a net income of BRL5.7bn (US$1.2bn, -11% compared to 2020). The volume of electricity sold declined by 9% in 2021 to 127 TWh. Eletrobras is responsible for 28% of Brazil's electricity generation, with an installed capacity of 50,515 MW. In the transmission segment, the company holds about 40% of the country's transmission lines.
---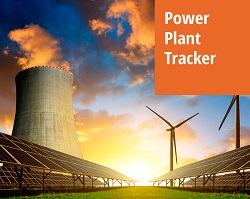 Enerdata has developed a market research service to screen, monitor and analyse the development of power generation assets.
Power Plant Tracker offers an interactive database and a powerful search engine covering power plants worldwide – including both installed and planned capacities for renewables and fossil fuels.