Brazil plans to open its nuclear sector to private investments
The Brazilian government is considering ending the state monopoly on nuclear power and opening the sector to private investors. The authorities will send a proposal for a constitutional amendment to the Congress in the first half of 2021 with the aim of allowing private companies to explore uranium mining and generate nuclear power. The first partnership in the nuclear sector could be concluded for the completion of the 1,245 MW Angra 3 nuclear plant.
The construction of Angra-3 started in the 1980s but was halted owing to a lack of resources. The project was relaunched in 2010, but construction paused again after a corruption scandal. Eletronuclear and its previous partners, which included Areva (now a subsidiary of EDF), have built 70% of the plant and bought 80% of the nuclear reactor equipment. In May 2020, the Brazilian state-owned nuclear company Eletronuclear, an affiliate of Eletrobras, delayed the completion of the Angra 3 nuclear project from 2026 to 2027. The group aims to select a partner by 2023 to help complete and operate the plant. In October 2019, China's National Nuclear Corporation (CNNC), EDF (France) and Rosatom (Russia) were shortlisted as a potential partner.
---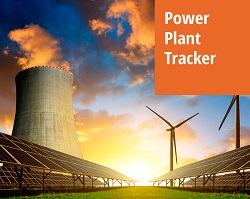 Enerdata has developed a market research service to screen, monitor and analyse the development of power generation assets.
Power Plant Tracker offers an interactive database and a powerful search engine covering power plants worldwide – including both installed and planned capacities for renewables and fossil fuels.