Brazil forecasts 10 GW of new installed capacity in 2023, 90% from renewables
ANEEL, the Brazilian power sector regulator, forecasts that Brazil will add 10.3 GW of new power generation capacity in 2023, more than 90% of which would come from new centralised wind and solar capacity.
ANEEL expects 298 power generation projects to begin commercial operation in 2023. Three Brazilian states (Bahia, Rio Grande do Norte and Minas Gerais) would hold over 70% of the total capacity planned for 2023. Bahia should increase its capacity by 3 GW, while Minas Gerais is forecast to add 1.8 GW of solar PV alone, which would boost the share of solar by over 80% in the state's power mix. According to ANEEL, Brazil added more than 8.2 GW of new capacity in 2022.
As of end-2021, Brazil's total installed capacity stood at over 190 GW (+6% compared to 2020), with 84% from renewables (58% from hydro alone with more than 109 GW).
---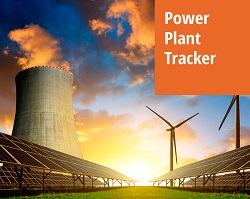 Enerdata has developed a market research service to screen, monitor and analyse the development of power generation assets.
Power Plant Tracker offers an interactive database and a powerful search engine covering power plants worldwide – including both installed and planned capacities for renewables and fossil fuels.