BP's hydrocarbon production rose by 12% in 2017 (UK)
The oil and gas company BP increased its hydrocarbon production by 12% in 2017 (excluding BP's 19.75% share in Rosneft) to 2,466 kboe/d, thanks to the startup of seven new fields - including the giant Zohr field in Egypt - contributing by more than 500 mboe/d to new net production capacity. Including Rosneft, BP's total production in 2017 rose by 10% to 3,595 kboe/d and the upstream unit production costs fell by 16% to US$7.11/boe in 2017. The company's 2017 exploration programme was the most successful one since 2004 and around 1 Gboe of resources were discovered. In 2017, BP's reserves replacement ratio was estimated at 143% in 2016.
In the meantime, BP's fuel marketing earnings increased by more than 10% in 2017 thanks to a 6.5% increase in premium fuel volumes and the downstream segment's underlying profit soared by 24% for the whole year. In 2017, BP invested US$16.5bn (organic capital expenditures), including US$13.8bn in upstream and US$2.4bn in downstream. The group plans to invest US$15-16bn in 2018.
---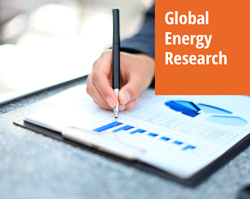 Enerdata's premium online information service provides up-to-date market reports on 110+ countries. The reports include valuable market data and analysis as well as a daily newsfeed, curated by our energy analysts, on the oil, gas, coal and power markets.
This user-friendly tool gives you the essentials about the domestic markets of your concern, including market structure, organisation, actors, projects and business perspectives.