BP starts producing gas from Angelin field in Trinidad and Tobago
Global oil and gas company BP has started gas production from the Angelin gas project located in the northern Columbus basin offshore Trinidad and Tobago. Its completion was delivered on schedule and within budget. The field's output will be transported via a newly laid 21 km gas pipeline to the existing Serrette platform, which has been producing since August 2011. Once fully operational, it will have a production capacity of 600 mcf/d (17 mcm/d or 6.2 bcm/year), and will boost Trinidad and Tobago's gas production by more than 15% (around 35 bcm in 2017).
BP is Trinidad and Tobago's largest hydrocarbon producer and currently accounts for more than 57% of the domestic oil and gas output. In 2017, BP started production in 2017 from the Juniper offshore gas field and made two significant gas discoveries with the Savannah and Macadamia exploration wells (around 56.5 bcm). About 65% of BP's natural gas production in the country is exported as LNG, most of which goes to the United States. The remaining 35% is sold for use as fuel or feedstock for the domestic industry.
---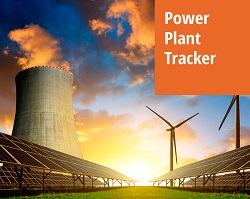 Enerdata has developed a market research service to screen, monitor and analyse the development of power generation assets.
Power Plant Tracker offers an interactive database and a powerful search engine covering power plants worldwide – including both installed and planned capacities for renewables and fossil fuels.