BP produces first gas from West Nile Delta second phase (Egypt)
British oil and gas company BP has announced first gas production from the second stage of its West Nile Delta operations offshore Egypt. It involves the development of the Giza, Fayoum and Raven fields. Gas production will progressively ramp up from 400 mcf/d (11 mcm/d) to reach a plateau of 700 mcf/d (about 20 mcm/d).
The West Nile Delta development includes five gas fields across the North Alexandria and West Mediterranean deepwater offshore concession blocks and is estimated to hold 5 tcf (more than 140 bcm) of gas resources and 55 mbl of condensate, requiring a total investment of about US$12bn. It is owned by BP (82.75%, operator) and DEA (17.25%).
The first phase, involving the Taurus and Libra fields, came onstream in May 2017 and was fast-tracked to enable the delivery of more than 600 mcf/d (17 mcm/d) to the Egyptian gas grid. The commissioning of a third stage - Raven field - is slated for the end of 2019. When fully operational, the combined production from all three phases is expected to near 1.4 bcf/d (around 40 mcm/d, i.e. more than 14 bcm/year), which represents more than 30% of Egypt's gas production in 2017. All the gas produced will be fed into the domestic network.
---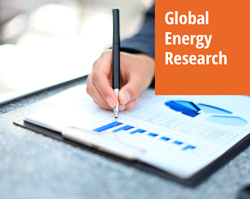 Enerdata's premium online information service provides up-to-date market reports on 110+ countries. The reports include valuable market data and analysis as well as a daily newsfeed, curated by our energy analysts, on the oil, gas, coal and power markets.
This user-friendly tool gives you the essentials about the domestic markets of your concern, including market structure, organisation, actors, projects and business perspectives.