BP and Reliance join forces on gas block KGD6 off India
BP and Reliance Industries Limited (RIL) have decided to move forward to develop already-discovered deepwater gas fields in India, to deepen and expand their partnership to work jointly across a wide range of areas throughout India's energy sector.
BP entered into a partnership with RIL in 2011, when it acquired a 30% stake in the block KGD6 (60% RIL and 10% NIKO). The two companies will focus on the development of the "R-Series" deep water gas fields in Block KGD6 off the east coast of India, as a subsea tieback to the existing platform off Block KGD6. The project is expected to produce up to 12 mcm/d (4.4 bcm/year) of gas as of 2020. BP and RIL will also submit development plans for two other projects for government approval by the end of 2017: the US$6bn projects would add 30-35 mcm/d (11-13 bcm/year) of gas production between 2020 and 2022.
This new gas production should help India, which aims to double gas consumption by 2022, reduce its import dependence.
---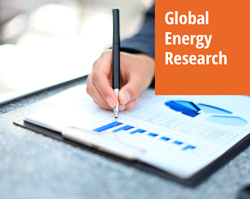 Enerdata's reputable online information service provides up-to-date market reports on 110+ countries with valuable market data and analysis as well as a daily newsfeed on the oil, gas, coal and power markets.
This user-friendly tool gives you the essentials on the domestic market of your concern including market structure, organisation, actors, projects and business perspectives.