Bosnia and Herzegovina updates its first NDC
Bosnia and Herzegovina has updated its first Nationally Determined Contribution (NDC). The country plans to reduce its greenhouse gas (GHG) emissions in 2030 by 12.8% compared to 2014 (or 33.2% compared to 1990) using its domestic resources (unconditional target) and by 17.5% compared to 2014 (or 36.8% compared to 1990) with international support (conditional target). Bosnia and Herzegovina's previous GHG emissions reduction target for 2030 was 3% compared to 1990.
In the long run, the country's GHG emissions reduction target for 2050 is 50% (unconditional goal) and 55% (conditional goal) compared to 2014 (61.7% unconditional reduction and 65.6% conditional reduction compared to 1990).
To reach the defined targets, the country plans to invest BAM17bn (€8.8bn) in the period until 2030 to decarbonise its power sector. The total electricity capacity is around 4.6 GW, with 48% from hydro, 45% from lignite, and 5% from oil (end of 2019, stable in 2020).
---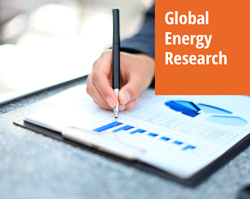 Enerdata's premium online information service provides up-to-date market reports on 110+ countries. The reports include valuable market data and analysis as well as a daily newsfeed, curated by our energy analysts, on the oil, gas, coal and power markets.
This user-friendly tool gives you the essentials about the domestic markets of your concern, including market structure, organisation, actors, projects and business perspectives.