Belgium could stop 1.7 GW of gas-fired power capacity in 2015
According to the Belgian energy administration, the electricity transmission network operator Elia and the federal energy regulator CREG, nearly 1.7 GW of gas-fired power capacity could be stopped in Belgium in 2015, i.e. more than 8% of the existing power generation fleet. A total of 1,404 MW will be shut down during the year, including 515 MW at Drogenbos, 167 MW at Herdersburg (Brugge), 95 MW at Les Awirs (Flemalle), 70 MW at Monsin, 43 MW at Oud-Lillo (Antwerp), 32 MW at Beerse, 30 MW at Zwijndrecht, 22 MW at Izegem, 18 MW at Turon (Theux) and 18 MW at Buda (Bruxelles); this also includes the 376 MW TGV plant in Esch-sur-Alzette in Luxembourg, which depends on Elia's grid. An additional 258 MW capacity could be retired in 2015 (117 MW at Angleur, 98 MW at Jemeppe-sur-Sambre and 43 MW at Oorderen), raising potential decommissioned capacity to 1,662 MW.
These withdrawals are likely to threaten Belgium's electricity supply, as only 80 MW are fulfilling the technical or administrative conditions to participate to Elia's capacity reserve system during the 2015-2016 winter. In addition, nuclear power supply remains uncertain, due to technical problems encountered by Tihange-2 and Doel-3 reactors. Electrabel still needs to receive the approval from safety authority AFCN to extend the lifetime of Doel-1 and 2.
---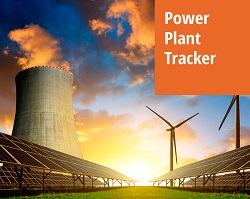 Enerdata has developed a market research service to screen, monitor and analyse the development of power generation assets.
Power Plant Tracker offers an interactive database and a powerful search engine covering power plants worldwide – including both installed and planned capacities for renewables and fossil fuels.