Belgian electricity and gas consumption rose in 2015
According to the Belgian federation of energy grid operators Synergrid, electricity and gas consumption increased in Belgium in 2015.
Electricity consumption progressed by 1%, thanks to a 2% increase in the consumption of large industrial consumers connected to the transmission network and to a 1% hike in the consumption of households and commercial consumers. This slight increase is related to mild temperatures in 2015. Locally-consumed auto-production rose by 9%. Electricity imports reached a record in 2015 at 23.7 TWh (+9% compared to 2014), due to a low availability of nuclear power plants, while exports fell by 35% to 2.7 TWh. Net imports (21 TWh) were 19% higher than in 2014 and covered 26% of total consumption in Belgium in 2015.
Where gas is concerned, gas consumption rose by 9.6%. Gas demand from the power sector increased by 12% (due to the limited availability of nuclear power plants again) while the demand from large industrial consumers progressed by 4.8%. Customers connected to the distribution network consumed nearly 11% more than in 2015, as the 2014 warmth level was not reached: the number of degree-days rose by 15.5% in 2014. However, in December 2015 (very mild temperatures), gas consumption from households and commercials fell by 28% compared to December 2014.
---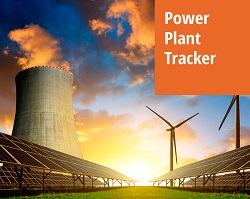 Enerdata has developed a market research service to screen, monitor and analyse the development of power generation assets.
Power Plant Tracker offers an interactive database and a powerful search engine covering power plants worldwide – including both installed and planned capacities for renewables and fossil fuels.