Bapco launches US$4.2bn Sitra refinery modernisation programme (Bahrain)
State-run oil and gas producer Bahrain Petroleum Company (Bapco) has launched the US$4.2bn Bapco Modernisation Programme (BMP), which will upgrade the Sitra refinery on Bahrain's Eastern coast (Sitra island, south of Manama). Upon completion in 2022, the project will increase the Sitra processing capacity by 42% from the current 267,000 bbl/d to 380,000 bbl/d.
In February 2018, Bapco formally awarded the US$4.2bn contract to a consortium of three firms, i.e. TechnipFMC, jointly with Samsung Engineering and Tecnicas Reunidas. The consortium will execute the modernisation programme on an engineering, procurement, construction and commissioning (EPCC) lump sum turnkey basis.
The Sitra refinery is 100% owned by Bapco, which is in turned 100% owned by the Bahrain government. It was initially built with a 10,000 bbl/d processing capacity, then upgraded to 267,000 bbl/d. The facility processes mostly crude oil feedstock from Saudi Arabia and supplies both the domestic and international markets.
---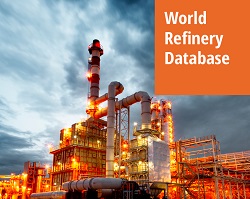 Use this powerful business intelligence tool to assess current and future production capacities of oil products by country and by zone. Gain insight into companies' asset portfolios and future trends for refined oil production capacities, giving you the ultimate edge for strategy and decision-making.