Bangladesh releases plan for 40 GW of solar capacity by 2041
Bangladesh has unveiled a draft 20-year National Solar Energy Action Plan, which envisages almost 40 GW of solar capacity by 2041; solar would then account for half of the country's installed capacity. The solar strategy, which is will be updated every five years, foresees large 'solar hubs' hosting 16 GW of generation capacity, electric utilities 4 GW, private developers 5 GW and rooftop installations another 12 GW; the remainder would come from irrigation pumps (2.5 GW, 285 MW from residential PV systems, and 16 MW from minigrid, microgrid and offgrid installations). A business-as-usual scenario would lead to only 8 GW of solar capacity by 2041 and a medium implementation forecast would drive 25 GW of projects.
Solar currently accounts for only 1% of Bangladesh's installed capacity, with 200 MW (2019). More than 2 GW of solar projects are currently under development.
---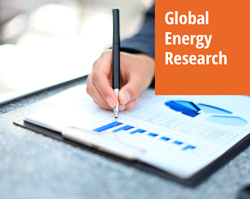 Enerdata's premium online information service provides up-to-date market reports on 110+ countries. The reports include valuable market data and analysis as well as a daily newsfeed, curated by our energy analysts, on the oil, gas, coal and power markets.
This user-friendly tool gives you the essentials about the domestic markets of your concern, including market structure, organisation, actors, projects and business perspectives.