Azerbaijan raised gas exports by 17% to 13.8 bcm in 2020
Azerbaijan increased gas exports by 17% to 13.8 bcm in 2020, thanks to the Southern Gas Corridor. The country exported 10.5 mcm/d of gas to Italy, 2 mcm/d to Greece and 1 mcm/d to Bulgaria. The Shaz Deniz field's output, which reached 18.4 bcm of gas and 29.2 mbl of of condensate in 2020, is expected to rise to 21.3 bcm of gas and 32.5 mbl of condensate in 2021. However, oil production at the Azeri–Chirag–Gunashli (ACG) complex should decline from 174.6 mbl in 2020 to 171.6 mbl in 2021.
Earlier in January 2021, Azerbaijan started commercial gas supplies to Europe via the Trans-Adriatic Pipeline (TAP), which entered operations in November 2020. The Trans Adriatic Pipeline (TAP) can transport 10 bcm/year of natural gas from the Shah Deniz II field in the Azerbaijani sector of the Caspian Sea to Europe. It should deliver 8 bcm/year to Italy and 2 bcm/year to Greece and Bulgaria, reducing Europe's dependence on Russian gas.
---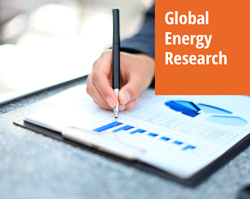 Enerdata's premium online information service provides up-to-date market reports on 110+ countries. The reports include valuable market data and analysis as well as a daily newsfeed, curated by our energy analysts, on the oil, gas, coal and power markets.
This user-friendly tool gives you the essentials about the domestic markets of your concern, including market structure, organisation, actors, projects and business perspectives.