Australian states will introduce unprecedented taxes on electric vehicles
Two Australian states, namely South Australia and Victoria, have announced plans to introduce taxes on electric vehicles in their State budgets 2020-2021. The state of Victoria will impose a AUD2.5c/km (US$1.8c/km) tax on full-electric vehicles, and a AUD2c/km (US$1.5c/km) for plug-in hybrid vehicles. This would raise around AUD30m/year (US$22m).
In addition, the government of South Australia has announced plans to introduce a road user charge for electric and zero-emission vehicles. The charge would include a fixed component (similar to current registration charging) and a variable charge based on distance travelled. It is expected to be applied from 1 July 2021, subject to the completion of required system administration charges and the timing of the passage of legislation through Parliament. The proposed charge would raise less than AUD 1m/year (US$0.7m) in additional revenue and would help the state finance road maintenance, as electric vehicles don't pay fuel excise contributing to the road network maintenance.
The state government of South Australia recently issued the Electric Vehicle Action Plan, to which the State budget 2020-2021 allocated AUD18.3m (US$13.4m) to help deliver a statewide electric vehicle charging network. The Federal Government estimates that electric vehicles will reach 8%  of new passenger cars by 2025 and 27% by 2030. South Australia expects its action plan to help make electric vehicles the common choice for new passenger vehicles by 2030, and the default choice by 2035.
---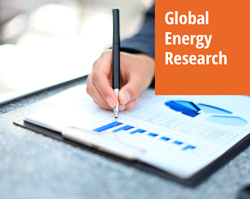 Enerdata's premium online information service provides up-to-date market reports on 110+ countries. The reports include valuable market data and analysis as well as a daily newsfeed, curated by our energy analysts, on the oil, gas, coal and power markets.
This user-friendly tool gives you the essentials about the domestic markets of your concern, including market structure, organisation, actors, projects and business perspectives.