Australia added 1.6 GW of wind and solar capacity in 2020
According to the Australian Energy Market Operator (AEMO), Australia commissioned 12 new wind and solar projects with a total capacity of 1,560 MW in 2020. In addition, 32 projects totalling 3,301 MW completed the connections process and registered but were yet to enter commercial operation (commissioning expected in coming weeks and months). Finally, 15 projects with a total capacity of 3,004 MW are being built or about to start construction. A total of 342 proposed projects are currently in various phases of connecting and registering across all regions.
---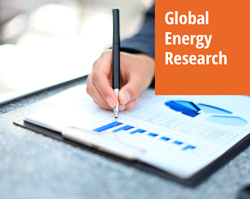 Enerdata's premium online information service provides up-to-date market reports on 110+ countries. The reports include valuable market data and analysis as well as a daily newsfeed, curated by our energy analysts, on the oil, gas, coal and power markets.
This user-friendly tool gives you the essentials about the domestic markets of your concern, including market structure, organisation, actors, projects and business perspectives.