Argentina seeks a deal with Brazil on a new gas interconnection
Argentina seeks to accelerate a deal with Brazil for the construction of a new gas pipeline between the Vaca Muerta gas production field in Argentina and Porto Alegre, in the Brazilian state of Rio Grande do Sul. The 2,0000 km long gas pipeline project could cost US$5bn (US$3.7bn for 1,430 km in Argentina and US$1.2bn for 600 km in Brazil). Once the decision to build the pipeline is made, construction should take 3 years.
In January 2020, the Ministry of Economy of Brazil announced that the country would seek to interconnect with the Vaca Muerta gas production field in Argentina. This interconnection would help Brazil reduce its reliance on Bolivian gas, which accounts for 30% of the national gas supply (total net supply in Brazil was around 35.3 bcm/year). The Vaca Muerta field accounts for 23% of Argentina's gas production and is expected to hold large amounts of shale gas and oil.
If interconnection works begin this would considerably change the region's gas market. Currently, the 11 bcm/year Gasbol pipeline between Santa Cruz de la Sierra (Bolivia) and Campinas (São Paulo) is the only interconnecting pipeline of Brazil feeding gas to Brazil largest consumers at São Paulo, Parana, Santa Carina and Rio Grande do Sul. A new interconnection would not only reduce reliance on Bolivian gas but would likely push regional gas prices down from competition unlocking substation gas-fired potential. There is already some infrastructure under construction that could support this interconnection. The second portion (Threcho II) of the Uruguaiana – Porto Alegre pipeline has 564 km of extension and is being developed by TSB. It connects the city of Uruguaiana (in the border with Argentina) with Canos in the Rio Grande do Sul state.
---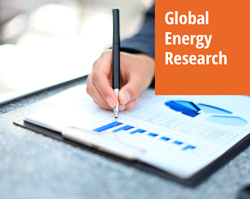 Enerdata's premium online information service provides up-to-date market reports on 110+ countries. The reports include valuable market data and analysis as well as a daily newsfeed, curated by our energy analysts, on the oil, gas, coal and power markets.
This user-friendly tool gives you the essentials about the domestic markets of your concern, including market structure, organisation, actors, projects and business perspectives.