Argentina delays again Vaca Muerta gas pipeline project tender
Argentina postponed the deadline to bid for a US$800m new gas pipeline from the Vaca Muerta shale gas field (in the Neuquén province) to Salliqueló, Greater Buenos Aires and the Litoral area from 4 November 2019 to 31 March 2020. The gas pipeline project will stretch over 570 km and will have a capacity of 15 mcm/d (nearly 5.5 bcm/year) in its first stage. It could be expanded in successive phases to 40 mcm/d (14.6 bcm/year).
A new section was added to the project, as Argentinian companies supposed to build it were unable to access financing, and two potential participants to the tender raised concerns about the current economic situation, with the recent election of a new administration. The international tender for the pipeline was initially launched in August 2019. The Government of Argentina wanted to award the contract by August 2020 and to commission the gas pipeline by the end of 2021.
Shale gas production from Vaca Muerta has increased steadily in the last two years, doubling in the last 12 months. The gas transmission network thus needs to be expanded to handle additional gas production volumes and transport them to large consuming areas such as the area between Greater Buenos Aires and Rosario. Argentina bets on the Vaca Muerta field to improve domestic energy supply and begin natural gas exports.
---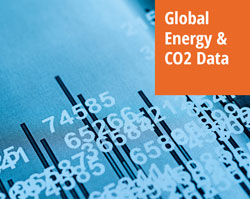 Then Global Energy Market Data & CO2 is your database! We provide world coverage of the oil, gas, coal, and power markets and a detailed overview of national supply & demand with annual data going back to 1970.
This energy database leverages more than 200 official data sources, which are processed by our analysts to provide fully harmonized data sets that are updated monthly.