Arbitration court rules in favour of Ukraine in Russian dispute
An international arbitration court in Stockholm (Sweden) has ruled in favour of Ukrainian national gas supply company Naftogaz in a dispute with Russian gas exporter Gazprom over take-or-pay contracts. A later ruling will specify how much Naftogaz could get. Naftogaz is seeking US$30.3bn from Gazprom; the company is requiring a lower price for Russian gas and seeks to waive the take-or-pay clause, while demanding higher transit fees for gas shipped to Europe. In turn, Gazprom is seeking US$47.1bn from Naftogaz over the two disputes (take-or-pay contracts and transit fees).
Commercial relationships between Ukraine and Russia have soured over years and turned into a political conflict that worsened until the annexation of Crimea by Russia. Russia, which had cut gas flows to Ukraine in 2006 and 2009, temporarily suspended gas deliveries to its southern neighbour in June 2014 over unpaid debts for gas supply. Negotiations over gas prices failed and Ukraine has turned to European Union countries for its gas supply, stopping importing gas directly from Russia since November 2015.
---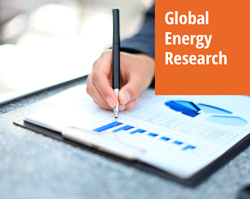 Enerdata's reputable online information service provides up-to-date market reports on 110+ countries with valuable market data and analysis as well as a daily newsfeed on the oil, gas, coal and power markets.
This user-friendly tool gives you the essentials on the domestic market of your concern including market structure, organisation, actors, projects and business perspectives.