Ansaldo wins turbine order for Egyptian CCGT plant conversion project
Italian turbine manufacturer Ansaldo Energia has signed a Memorandum of Understanding (MoU) with the Egyptian Electricity Holding Company (EEHC) for the conversion of the 600 MW 6th of October gas-fired power plant in the industrial outskirts of Cairo in Egypt from simple to combined cycle. Under the terms of the agreement, Ansaldo Energia will supply a 340 MW steam turbine and four heat recovery steam generators. The plant conversion is expected to be completed within 24 months (by late July 2017).
This is the second agreement between Ansaldo Energia and EEHC in the last two years. In June 2013, the Cairo Electricity Production Company (EEHC) awarded a €320m EPC (Engineering, Procurement and Construction) contract to Ansaldo Energia for the design and construction of an open cycle turnkey 600 MW power plant near the "6th October" power plant located in the suburbs of Cairo. The project, under construction, is due for commissioning in 2016.
---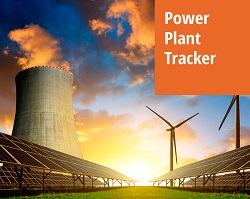 Enerdata has developed a market research service to screen, monitor and analyse the development of power generation assets.
Power Plant Tracker offers an interactive database and a powerful search engine covering power plants worldwide – including both installed and planned capacities for renewables and fossil fuels.