ANP has held its first Permanent Offer bidding round (Brazil)
The Brazilian National Agency of Petroleum, Natural gas and Biofuels (ANP) has held its first Permanent Offer bidding round (Brazil). 33 blocks were awarded in different basins, 3 in the Sergipe-Alagoas (all to ExxonMobil Brasil (50%, operator); Murphy (20%); Enauta Energia SA (30%)), 6 in Parnaíba (Eneva), 19 in Potiguar (15 to Petro-Victory; 2 to Phoenix; one to Imetame and one to Geopark Brazil), and 5 in Recôncavo (3 to Geopark Brazil and 2 to Petroil (50%, operator); Oil Group (50%)). The round generated BRL15m (US$3.4m) in bonuses and an expected level of investment of BRL310m (US$76.4m).
12 exploration areas were also awarded in the Potiguar, Sergipe-Alagoas, Recôncavo and Espírito Santo basins generating BRL7m (US$1.7m) in bonuses and BRL10.5m (US$2.6m) of expected investment.
The Permanent Offer bidding model allows for awarded companies to realise their exploration works with no time constraint. It awards exploration blocks that were not awarded in the previous production-sharing rounds or that have been returned. This is the first bidding round in the past 20 years without the participation of Petrobras which indicates a reduction of market concentration in the country.
---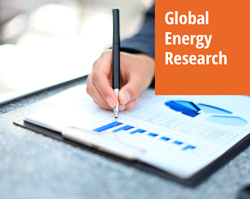 Enerdata's premium online information service provides up-to-date market reports on 110+ countries. The reports include valuable market data and analysis as well as a daily newsfeed, curated by our energy analysts, on the oil, gas, coal and power markets.
This user-friendly tool gives you the essentials about the domestic markets of your concern, including market structure, organisation, actors, projects and business perspectives.