Alstom wins orders for 3 hydropower projects in Turkey (1 GW)
Alstom has signed three major contracts for Alpaslan II (292 MW), Upper Kaleköy (636 MW) and Tepekışla (72 MW) hydro power plant projects, totalling around €100m. The Alpaslan II project, is owned by EnerjiSA (JV between Sabanci and E.ON), and located on Murat River in Muş city, in eastern Turkey. For this project Alstom will engineer supply and install two 115 MW and two 31 MW vertical Francis turbines (totalling 292 MW), main inlet valves, generators, generator step-up transformers, switchyard equipment and control system.
For the Upper Kaleköy project owned by joint-venture between Cengiz and Özaltin, near Bingöl city, eastern Turkey, Alstom will supply one 30.6 MW Vertical Francis turbine, generator, and the full electrical balance of plant including 380 kV switchyard equipment, generator step-up transformers, control system and rest of the electrical balance of the plant equipment.
For the third project, named Tepekışla, Alstom will supply two 35 MW horizontal Kaplan turbines type "SAM"3, main inlet valves, generators and a 4 MW ecological horizontal Francis generating sets. The Tepekışla project is owned by a subsidiary of Sanko Enerji, and located on the river Kelkit, near the city of Tokat, northern Turkey,
With around 3.5 TWh/year, these three projects will have a significant contribution to Turkish renewable energy production.
---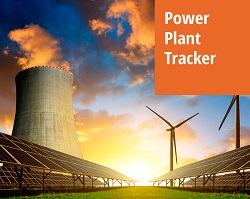 Enerdata has developed a market research service to screen, monitor and analyse the development of power generation assets.
Power Plant Tracker offers an interactive database and a powerful search engine covering power plants worldwide – including both installed and planned capacities for renewables and fossil fuels.