Algeria will supply 25 bcm of natural gas to Italy in 2022
Algeria plans to deliver 25 bcm of natural gas to Italy in 2022. The Algerian state-owned oil and gas company Sonatrach already supplied 18 bcm to Italy in 2022 to date. In July 2022, Algeria agreed to increase gas supplies to Italy.
Gas is Italy's main energy source (43% of total energy consumption in 2021). The country, which is seeking to diversify its supply sources, strengthen its energy security and reduce its reliance on Russian gas, imported 96% of its gas needs in 2021 (73 bcm).
In 2020, Russia was Italy's largest gas supplier, accounting for 43% of imports. Algeria was Italy's second-largest gas supplier with a share of 23% (2020). The two countries are linked via Tunisia by the Enrico Mattei gas pipeline since 2008 (capacity of 35 bcm/year).
---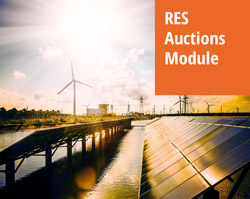 Discover our very detailed and regularly updated RES auctions database with worldwide coverage and a technical focus backed by academic research.
With our renewable energies auctions service you will be able to monitor auctions at a global level. Its (expanding) scope notably includes all major G20 countries and offers an especially fine tracking on Europe and South America.