Algeria will launch 2 programmes to develop 1 GW of solar capacity
The government of Algeria plans to launch two programmes to develop 1 GW of solar capacity. Each program will have a capacity of 500 MW. As part of the plan, the country is seeking partners to set up solar plants with a capacity between 50 MW and 150 MW. In May 2020, the country presented a plan to develop several solar power plants with a total capacity of 4 GW over the 2020-2024 period, at a cost of US$3.2-3.6bn.
Algeria's generation capacity remains heavily dominated by gas-fired power plants which account for nearly 94% of the country's total capacity (August 2020). Solar capacities have been growing since 2010 and Algeria now has 25 solar plants with a total capacity of 448 MW.
The Algerian government aims to reach 16 GW of renewable power capacity by 2035. The country is currently lacking electricity and gas supplies in some areas and the development of solar plants is expected to guarantee cheaper retail energy prices. Turning to solar power would help Algeria meet the growing demand for electricity and save gas production for export purposes.
---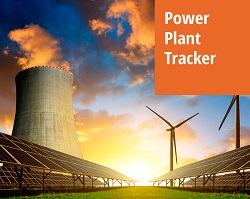 Enerdata has developed a market research service to screen, monitor and analyse the development of power generation assets.
Power Plant Tracker offers an interactive database and a powerful search engine covering power plants worldwide – including both installed and planned capacities for renewables and fossil fuels.