Algeria plans to oppose Anadarko's sale of Algerian assets to Total
The Ministry of Energy of Algeria plans to block the sale of Anadarko's energy assets in Algeria to Total, which was announced earlier in May 2019. In early May 2019, Occidental Petroleum entered into a binding agreement to sell Anadarko's assets in Algeria, Ghana, Mozambique and South Africa to Total for US$8.8bn, contingent upon Occidental entering into and completing its proposal to acquire Anadarko.
In Algeria, the assets to be sold would include a 24.5% participating interest and operatorship of blocks 404a and 208 (Hassi Berkine, Ourhoud and El Merk fields) in the Berkine basin, in which Total already owns 12.25%. Anadarko has been active in oil production in Algeria since the late 1980s through Production Sharing Agreement for these three oil projects. In 1998, Anadarko also created a joint-operating association - Groupement Berkine - with Algeria's national oil and gas company Sonatrach.
Anadarko is now the largest foreign oil company in the country with around 30% of domestic oil production. In the fourth quarter of 2018, Anadarko's gross production in Algeria averaged 319,000 boe/d, with 140,000 boe/d coming from the El merk facility.
---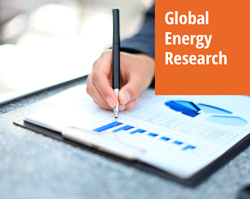 Enerdata's premium online information service provides up-to-date market reports on 110+ countries. The reports include valuable market data and analysis as well as a daily newsfeed, curated by our energy analysts, on the oil, gas, coal and power markets.
This user-friendly tool gives you the essentials about the domestic markets of your concern, including market structure, organisation, actors, projects and business perspectives.