Albania's Ministry of Infrastructure and Energy will launch a tender in June 2023 to develop 300 MW of solar projects across the country. This auction is the third round of a series of tenders held by Albania to develop 1 GW of solar capacity in the country.
In this third round, each bidder must identify and propose suitable locations for the design, financing, construction and operation of solar PV plants, for a maximum installed power of 100 MW per bidder. Successful bidders will sign a 15-year power purchase agreement (PPA) with the ministry. The results should be known by October 2023.
The first two rounds, which were set in already determined locations (Karavasta and Spitalle), awarded 240 MW in total and were both won by Voltalia. The French company started to build the 140 MW Karavasta solar facility in 2022. IThe Ministry of Infrastructure and Energy is currently conducting its first onshore wind auction for up to 150 MW in capacity.
As of end-2021, Albania only had 22 MW of installed solar capacity. The country currently has 140 MW of solar under construction (the Karavasta project) and 433 MW under development.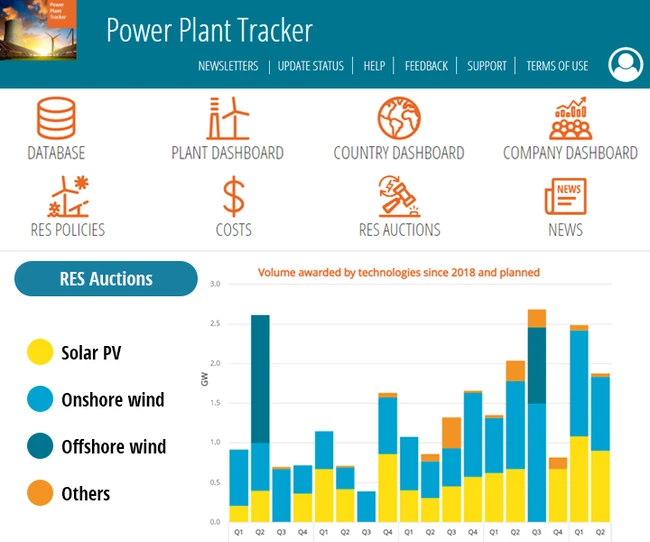 Discover our very detailed and regularly updated RES auctions database with worldwide coverage and a technical focus backed by academic research.
With our renewable energies auctions service you will be able to monitor auctions at a global level. Its (expanding) scope notably includes all major G20 countries and offers an especially fine tracking on Europe and South America.