AER sues 4 wind park operators over 2016 blackout in South Australia
The Australian Energy Regulator (AER) has started proceedings in the Federal Court of Australia against four wind park operators - namely AGL Energy, Neoen, Pacific Hydro and Tilt Renewables - for alleged breaches of the National Electricity Rules (NER) and for contributing to a black-out in South Australia in September 2016.
On 28 September 2016, severe weather conditions damaged South Australian transmission lines, causing voltage disturbances that triggered protection systems within several wind parks, prompting them to shut down. This loss of wind power generation contributed to a state-wide black out, with around 850,000 customer connections in South Australia losing power. The concerned wind parks are AGL's Hallett 1 (Hallett), Hallett 2 (Hallett Hill), Hallett 4 (North Brown Hill) and Hallett 5 (The Bluff) wind parks, Neoen's Hornsdale wind park, Pacific Hydro's Clements Gap wind park and Tilt Renewables' Snowtown 2 wind park.
According to the AER, wind power operators failed to provide automatic protection systems to enable their wind park to ride-through voltage disturbances to ensure continuity of supply, in contravention of the National Electricity Rules. Consequently, the AER is seeking penalties, compliance program orders and costs.
---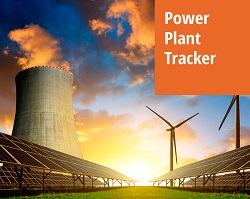 Enerdata has developed a market research service to screen, monitor and analyse the development of power generation assets.
Power Plant Tracker offers an interactive database and a powerful search engine covering power plants worldwide – including both installed and planned capacities for renewables and fossil fuels.