ADNOC will invest US$3.1bn to upgrade the Ruwais refinery (UAE)
The Emirati oil company Abu Dhabi National Oil Company (ADNOC) plans to invest US$3.1bn in the Crude Flexibility Project (CFP) at its Ruwais oil refinery in Al Ruwais, Abu Dhabi (United Arab Emirates).
The CFP aims to introduce crude processing flexibility and enhance the facility's margins. The Engineering, Procurement and Construction (EPC) contract for the project has been awarded to a joint venture of CB&I and Samsung Engineering. Once completed by the end of 2022, this programme will enable the facility to process up to 420,000 bbl/d of Upper Zakum crude oil, which will be dedicated to export markets. This light sweet crude oil fetches a higher price because it does not contain much sulfur and is less dense than medium sour crudes.
The Ruwais oil refinery was commissioned in 1981, with a capacity of 120,000 bbl/d that ramped up to approximately 844,000 bbl/d. It is owned and operated by ADNOC.
---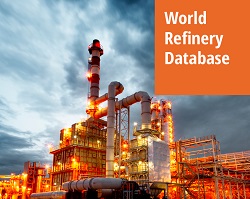 Use this powerful business intelligence tool to assess current and future production capacities of oil products by country and by zone. Gain insight into companies' asset portfolios and future trends for refined oil production capacities, giving you the ultimate edge for strategy and decision-making.