ADNOC to upgrade its Bab onshore crude oil field (UAE)
Abu Dhabi National Oil Company (ADNOC), through its subsidiary ADNOC Onshore, has awarded an AED1.8bn (US$490m) EPC contract to Greek construction company Archirodon to maintain the crude oil production capacity of Bab field at 485,000 bbl/d. The field is located 160 km southwest of Abu Dhabi city (United Arab Emirates).
Archirodon will build supporting facilities and infrastructure (oil-producing wells, water injection wells, artificial lift wells, well-bays, let down stations, water injection clusters...) in 39 months.
In 2017, ADNOC decided to upgrade the production capacity of Bad field from 420,000 bbl/d to 450,000 bbl/d in 2020, signing an agreement with China National Petroleum Corporation (CNPC)'s subsidiary China Petroleum Engineering & Construction Corporation (CPECC). ADNOC intends to produce 4 mb/d of oil by the end of 2020 and 5 mb/d by 2030.
---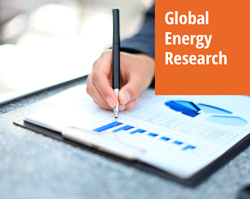 Enerdata's premium online information service provides up-to-date market reports on 110+ countries. The reports include valuable market data and analysis as well as a daily newsfeed, curated by our energy analysts, on the oil, gas, coal and power markets.
This user-friendly tool gives you the essentials about the domestic markets of your concern, including market structure, organisation, actors, projects and business perspectives.