ADNOC lists 10% stake in distribution unit for US$851m (UAE)
The Emirati state-run oil company Abu Dhabi National Oil Company (ADNOC) has announced the pricing for the initial public offering (IPO) of its fuel distribution unit (ADNOC Distribution) at AED2.5 per share (US$68c per share). The sale of a 10% stake in ADNOC Distribution (i.e. 1.25 million shares) will thus raise AED 3.1bn (US$851m) and value the company AED 31.3bn (US$8.5bn).
The IPO is the largest on the Abu Dhabi Security Exchange (ADX) in the last decade and the first IPO on the ADEX in the last 6 years. Besides, this is the first international offering on the ADEX. After the IPO, ADNOC will retain a 90% shareholding in the affiliate, which is expected to have the fourth largest capitalisation on the ADEX.
ADNOC Distribution currently operates 360 service stations throughout the country except in the emirate of Dubai, which is approximately a 67% market share. By 2018, the affiliate plans to expand in Dubai and Saudi Arabia.
---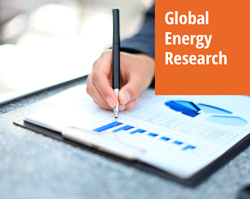 Enerdata's reputable online information service provides up-to-date market reports on 110+ countries with valuable market data and analysis as well as a daily newsfeed on the oil, gas, coal and power markets.
This user-friendly tool gives you the essentials on the domestic market of your concern including market structure, organisation, actors, projects and business perspectives.