ADNOC cancels a 400,000 bbl/d refinery project in Ruwais (UAE)
The Abu Dhabi National Oil Company (ADNOC) has cancelled plans to build a new 400,000 bbl/d refinery at Ruwais in the United Arab Emirates (UAE), due to adverse economic conditions that make the refinery project not economically attractive.
The company originally planned to build a 600,000 bbl/d greenfield refinery at Ruwais. A pre-feed contract for the project was awarded to the UK-based engineering firm Wood Group in February 2019. ADNOC later revised the project downward, focusing on developing a 400,000 bbl/d petrochemicals-focused refinery and a 200,000 b/d expansion and revamp of the existing 817,000 bbl/d refinery at Ruwais. The 200,000 b/d revamp and expansion was expected to be completed in 2024 and the new 400,000 bbl/d refinery in 2026.
The United Arab Emirates has a total of five refineries for a total capacity of nearly 1.2 mb/d, most of which is managed by ADNOC.
---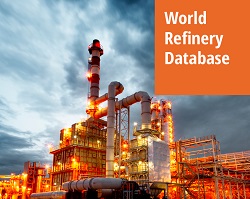 Use this powerful business intelligence tool to assess current and future production capacities of oil products by country and by zone. Gain insight into companies' asset portfolios and future trends for refined oil production capacities, giving you the ultimate edge for strategy and decision-making.