ADMIE starts tender process for power transmission projects in Greece
The Greek power grid transmission operator ADMIE has launched two tenders for the construction of two 500 MW undersea cables to connect the southern island of Crete to the mainland, and to build two converter stations and one substation. The €915m project aims at improving power supply in Crete, which currently depends on three oil-fired power plants that will have to reduce their power generation or to shut down soon to comply with EU regulations. It is also part of a larger grid project that could connect the Greek power transmission network to Cyprus and Israel.
Earlier in May 2019, ADMIE secured a €178m loan from the European Investment Bank (EIB) to finance the construction of an underwater power interconnection of Crete to the Peloponnese peninsula. ADMIE is currently seeking to improve the interconnection of the Greek Islands Cyclades, Dodecanese and Crete. The company is carrying our the Cyclades interconnection plan that aims to ensure reliable, economic and sufficient supply of electricity to the islands Syros, Paros, Tinos, Mykonos and Naxos islands by 2020.
---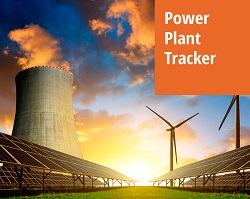 Enerdata has developed a market research service to screen, monitor and analyse the development of power generation assets.
Power Plant Tracker offers an interactive database and a powerful search engine covering power plants worldwide – including both installed and planned capacities for renewables and fossil fuels.