ADB approves US$300m loan to reform Pakistan's energy sector
Pakistan has obtained a US$300m policy-based loan from the Asian Development Bank (ADB) to support an energy reform program that intends to improve inadequate tariff and subsidy systems, strengthen energy accounting, and reduce generation costs.
Indeed, the power sector's long-term incapacity to cover its cost has created a circular debt, which spills over the supply chain. According to the ADB, the cost of energy delivery is almost 30% higher than the revenue recovered, with an outstanding deficit of US$15.4bn as of 30 June 2019. The objective of the program is to address the underlying cause of this deficit.
The energy reform is a key element of the comprehensive multidonor economic reform program led by the International Monetary Fund (IMF) that aims to put Pakistan's economy "on the path to sustainable and inclusive growth" after a deterioration in its fiscal and financial position in recent years. Inefficiencies in the energy sector are estimated to have cost Pakistan's economy up to US$18bn, or 6.5% of 2015 GDP.
---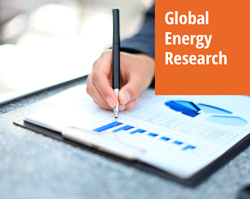 Enerdata's premium online information service provides up-to-date market reports on 110+ countries. The reports include valuable market data and analysis as well as a daily newsfeed, curated by our energy analysts, on the oil, gas, coal and power markets.
This user-friendly tool gives you the essentials about the domestic markets of your concern, including market structure, organisation, actors, projects and business perspectives.