ACWA Power wins Bahrain's 100 MW PV tender with US$3.9c/kWh bid
Bahrain's state-run power utility Electricity and Water Authority (EWA) has awarded a contract to a consortium comprising the Saudi Arabian energy company ACWA Power, the Japanese firm Mitsui and the Bahraini industrial conglomerate AlMoayyed for the construction and operation of a 100 MW solar photovoltaic (PV) project in the Askar landfill site. The consortium submitted the lowest bid of BHD14.668/MWh (US$3.91c/kWh) for electricity to be generated by the project. The signing of the power purchase agreement (PPA) and all the other required agreements will take place in March 2019.
The project was launched under the framework of Bahrain's National Renewable Energy Action Plan, which was issued in September 2017. The country aims at developing 255 MW of solar PV capacity by 2025 using net metering, the above-mentioned bidding round and a renewable energy mandate for new buildings. By 2030, it plans to commission 700 MW of renewable energy capacity including mostly solar PV and wind power.
---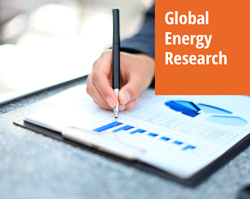 Enerdata's premium online information service provides up-to-date market reports on 110+ countries. The reports include valuable market data and analysis as well as a daily newsfeed, curated by our energy analysts, on the oil, gas, coal and power markets.
This user-friendly tool gives you the essentials about the domestic markets of your concern, including market structure, organisation, actors, projects and business perspectives.