ACWA Power signs a PPA for 200 MW Kom Ombo solar project in Egypt
ACWA Power has signed a 25-year power purchase agreement (PPA), network connection contract and usufruct agreement with the Egyptian Electricity Transmission Company (EETC) and the Egyptian New and Renewable Energy Authority (NREA) for a 200 MW solar PV power plant at Kom Ombo, in Upper Egypt on the river Nile. In March 2021, the African Development Bank approved a US$27m loan for the plant. The US$156m project, owned by ACWA Power, will be also funded by the European Bank for Reconstruction and Development (EBRD), the Green Climate Fund (GCF), the Arab Bank and the OPEC Fund for International Development. Construction should start in 2021 once the project reaches financial close. The power plant is expected to be commissioned in the third quarter of 2022.
Egypt targets 20% of electricity production from renewables in 2022 (9% achieved in 2019) and 42% for 2035, with 25% from solar, 14% from wind, and 2% from hydropower.
---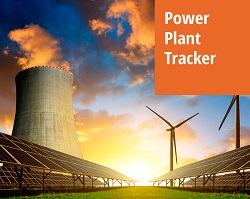 Enerdata has developed a market research service to screen, monitor and analyse the development of power generation assets.
Power Plant Tracker offers an interactive database and a powerful search engine covering power plants worldwide – including both installed and planned capacities for renewables and fossil fuels.