ACWA Power (Saudi Arabia) sells 49% of renewable arm to Silk Road Fund
The Silk Road Fund has signed an agreement with Saudi Arabian power generator ACWA Power to acquire a 49% stake in is renewable arm ACWA Power Renewable Energy Holding (ACWA Power RenewCo). ACWA Power RenewCo owns 1,668 MW of solar PV, CSP and wind projects in the United Arab Emirates, South Africa, Jordan, Egypt and Morocco.
The Silk Road Fund is Chinese state-owned investment fund created in 2014 with a total capital of US$40bn to support projects under the Belt and Road Initiative. It has already collaborated with ACWA Power on two projects in the United Arab Emirates, namely the 2,400 MW Hassyan coal-fired power plant and the 950 MW fourth phase of the Mohammed bin Rashid Al Maktoum solar PV and CSP project.
ACWA Power holds stakes in 53 hydropower, renewables and water assets in 11 countries in the Middle East, North Africa, Southern Africa and South East Asia. Its installed power capacity exceeded 29 GW in 2018, including 6.4 GW of projects in advanced development, and 22% of its portfolio were renewables. ACWA Power is owned by international and Saudi shareholders, along with Sanabil Direct Investment Company (owned by the Public Investment Fund, 24.98% stake acquired in July 2018) and the Saudi Public Pensions Agency. In March 2019, the group announced plans to issue an initial public offering (IPO) in the fourth quarter of 2019.
---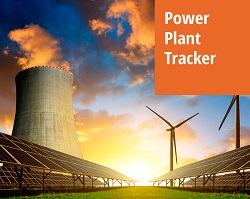 Enerdata has developed a market research service to screen, monitor and analyse the development of power generation assets.
Power Plant Tracker offers an interactive database and a powerful search engine covering power plants worldwide – including both installed and planned capacities for renewables and fossil fuels.