ACWA Power (Saudi Arabia) plans to invest US$10bn in 2020
Saudi Arabian energy group ACWA Power plans to invest around US$10bn in 2020 to develop new projects in 10 countries. The company is already active in 12 countries and has submitted bids for renewable projects in five new countries, namely Azerbaijan, Cambodia, Ethiopia, Tunisia, and Uzbekistan. ACWA Power has won two 300 MW renewable projects in Ethiopia and has just signed an agreement to develop 200 MW of wind power in Azerbaijan. The company is also developing several renewable power projects in Indonesia (around US$500m portfolio) and plans to boost its operations in Jordan, Morocco, Saudi Arabia and the United Arab Emirates (UAE).
---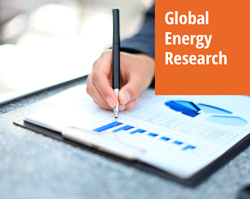 Enerdata's premium online information service provides up-to-date market reports on 110+ countries. The reports include valuable market data and analysis as well as a daily newsfeed, curated by our energy analysts, on the oil, gas, coal and power markets.
This user-friendly tool gives you the essentials about the domestic markets of your concern, including market structure, organisation, actors, projects and business perspectives.