Abu Dhabi (UAE) plans to merge 2 funds to create giant oil fund
Abu Dhabi (United Arab Emirates) plans to merge two large investment funds, International Petroleum Investment Co. (IPIC) and Mubadala Development Co., to consolidate their operations and investment power in a context of lower oil prices.
The new fund would have assets of around US$135bn (many non-oil related assets). The companies are complementary. Mudabala, through Mudabala Petroleum, has a stake in a daily oil production capacity of 411 kboe/d, a petrochemical division and a stake in clean energy company Masdar. IPIC owns Spanish oil and gas company Cepsa, which produces around 130 kb/d of oil (mainly in Algeria and Spain), Canadian petrochemical group NOVA Chemicals and a majority stake in Austrian plastics company Borealis. IPIC also owns 21% in Japanese refiner Cosmo Oil and a 100 kb/d refining capacity at the Pak-Arab refinery in Pakistan.
The new entity would then have a crude oil production capacity of 541 kboe/d, i.e. twice as much as Libya (250 kboe/d on average in May 2016) and refining capacities in Europe, Asia and Middle-East.
---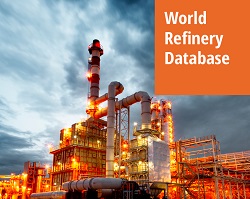 Use this powerful business intelligence tool to assess current and future production capacities of oil products by country and by zone. Gain insight into companies' asset portfolios and future trends for refined oil production capacities, giving you the ultimate edge for strategy and decision-making.