68% of Switzerland's power consumption came from renewables in 2017
According to data unveiled by Switzerland's Energy Office, 68% of the electricity consumed in Switzerland in 2017 came from renewable energy sources, compared with 62% in 2016 (including power generation and imports). Most of this amount (60%) came from large hydropower (56% in 2016) and more than 7% (5.9% in 2016) from solar photovoltaic (PV), wind energy, small hydropower and biomass projects. The share of nuclear energy was 15% (17% in 2016) and that of waste and fossil fuels was around 1%.
As for power generation figures, 60% of the electricity produced in Switzerland in 2017 came from hydropower, 32% from nuclear power, 2.7% from thermal power plants and 6% from non-hydro renewable sources.
Swiss electricity producers are required by law since 2005 to declare the source and composition of the electricity they deliver. Since 2006, these data must be communicated to all customers.
---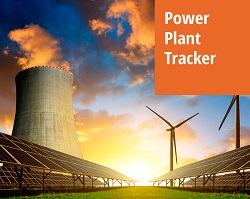 Enerdata has developed a market research service to screen, monitor and analyse the development of power generation assets.
Power Plant Tracker offers an interactive database and a powerful search engine covering power plants worldwide – including both installed and planned capacities for renewables and fossil fuels.