50 Hertz's South-West interconnector completely operational (Germany)
German power transmission grid operator 50Hertz has commissioned the German South-West Interconnector (also known as the Thuringian Power Bridge), which is now fully operational.
The 380-kV interconnection line spreads from Bad Lauchstädt (Saxony-Anhalt) via Erfurt-Vieselbach and Altenfeld (Thuringia) to Redwitz (Bavaria) covering both the 50Hertz (161 km) and Tennet (31 km) networks areas. The first two sections of the facility were put into service respectively back in 2008 and 2015, namely: the 78-km long line section between Lauchstädt and Vieselbach in 2008 and the 56-km long line section between Vieselbach and Altenfeld in 2015.
50Hertz invested about €320m in this extra high voltage line, which is scheduled to have a transmission capacity of about 5,000 MW. The project was qualified as European priority project by the EU and is a key element of the German Power Grid Expansion Act (EnLAG). It is meant to avoid bottleneck situation on the other interconnectors between the 50Hertz network area and Bavaria (i.e. the 380 kV line from Remptendorf to Redwitz). 50 Hertz reports that the commissioning of the first of now two sections in 2015 allowed congestion management savings of about €80m in 2016.
---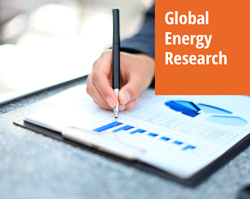 Enerdata's reputable online information service provides up-to-date market reports on 110+ countries with valuable market data and analysis as well as a daily newsfeed on the oil, gas, coal and power markets.
This user-friendly tool gives you the essentials on the domestic market of your concern including market structure, organisation, actors, projects and business perspectives.