102 blocks proposed for Norway's 24th oil licensing round
The Ministry of Petroleum and Energy (MPE) of Norway proposed 102 oil blocks to be awarded within the frame of the 24th oil licensing round; 93 blocks are offered in the Barents Sea and 9 blocks in the Norwegian Sea.
In August 2016, the MPE started the 24th licensing round, inviting oil companies to nominate blocks on the Norwegian Continental Shelf (NCS) that they wanted to be included in the round. The Ministry also accepted nominations in the Norwegian Sea and the North Sea. In late November 2016, the Ministry received nomination from 22 companies.
Norway's current strategy for licensing rounds in newly opened and frontier areas has mainly adhered to the principle of sequential exploration. This entails that results of wells in certain blocks in a given area should be available and evaluated before new blocks are announced in the same area. This approach ensures that large areas can be mapped with relatively few exploration wells. In this manner, available information is used for further exploration, while drilling of unnecessary, dry wells can be avoided. In May 2016, ten production licenses (consisting of 40 blocks in total) in the Barents Sea were awarded to 13 companies in the 23rd licensing round.
---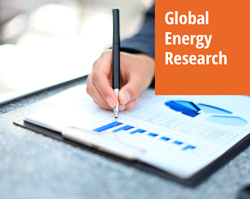 Enerdata's reputable online information service provides up-to-date market reports on 110+ countries with valuable market data and analysis as well as a daily newsfeed on the oil, gas, coal and power markets.
This user-friendly tool gives you the essentials on the domestic market of your concern including market structure, organisation, actors, projects and business perspectives.