Enerdata was selected by the Provence-Alpes-Côte-d'Azur (PACA) region, to use abatement cost methodology to analyse decarbonisation measures in the transport sector, and to propose scenarios to achieve carbon neutrality.
The region needed to define a methodology based on Marginal Abatement Cost Curves (MACC) to prioritise various measures according to economic criteria and to develop specific indicators to evaluate the economic efficiency of these measures.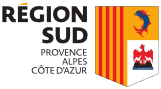 Strategic stakes
France set up the "National Low-Carbon Strategy" (SNBC) that defined a Net-Zero target by 2050 (approved in 2017, updated in 2021). Each region must follow this mission within its own perimeter.  The region Sud-PACA has competencies in improving transport sector emissions and decided to develop and implement specific politics. The team in charge of the prospective mission is the Infrastructure and Major Facilities Department.