This year is cause for celebration at Enerdata, as we can look back at 30 years of energy insights. And look forward to many more years of analysis and consulting on energy and climate issues!
To celebrate this milestone in a social-distancing approved manner, the whole team headed to the mountains surrounding our headquarters for a half-day of fun (and competition) in the snow. The day was sunny and balmy, and we enjoyed spring temperatures while giving winter sports a last hurrah. We tried biathlon out in beautiful Col de Porte, which boasts many cross-country skiing trails and a well-equipped rifle-shooting stadium which "could host world cup events if only we had enough accommodation possibilities nearby!" according to one of our coaches.
Some of us were already experts at cross-country skiing, but others were trying it out for pretty much the first time. There were quite a few falls, including one or two from a rest position (but no names will be given), to the mirth of many. No harm done however, everybody left in the same health they arrived in the morning. And as it turned out, the skills needed for rifle-shooting – which is really quite tricky considering the size of the target! – were very much not the same as for the ski part, so pride was salvaged in the end.
The morning finished with a team relay and much laughter and encouraging cries, before a picknick in the sun.
It is actually kind of a shame we cannot celebrate this kind of anniversaries more often…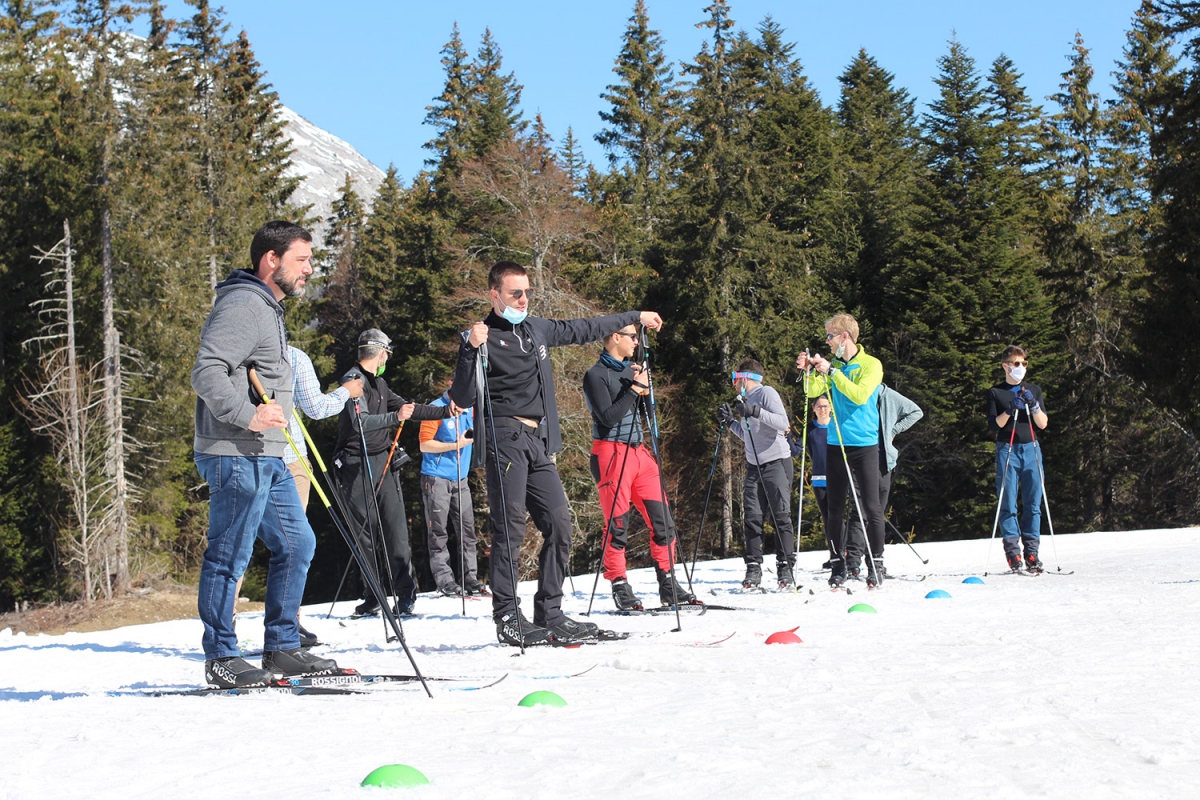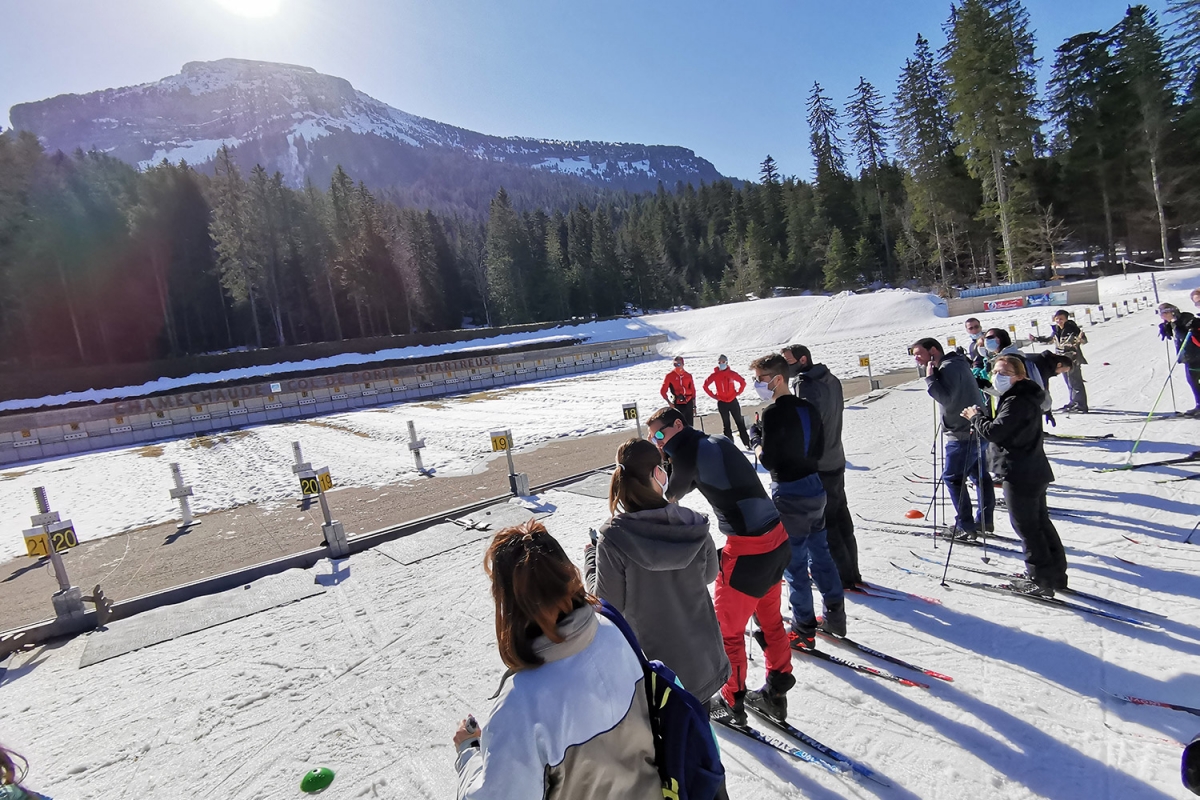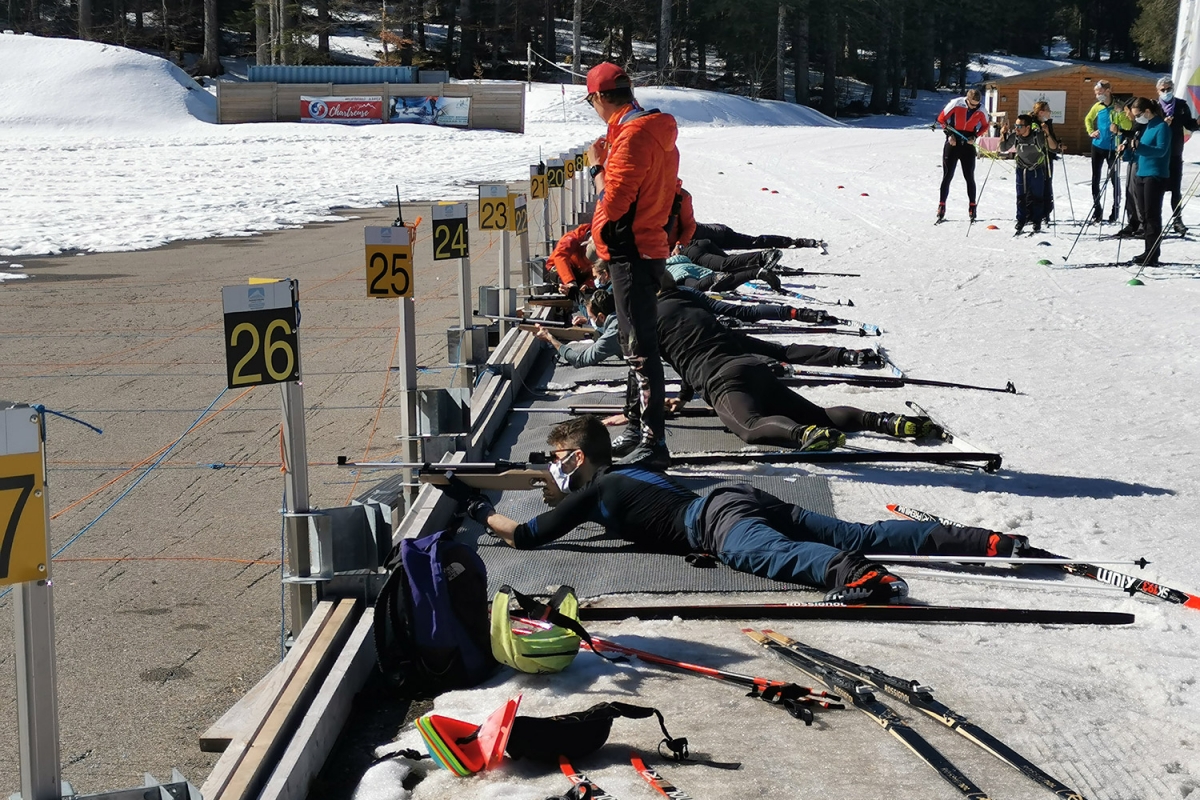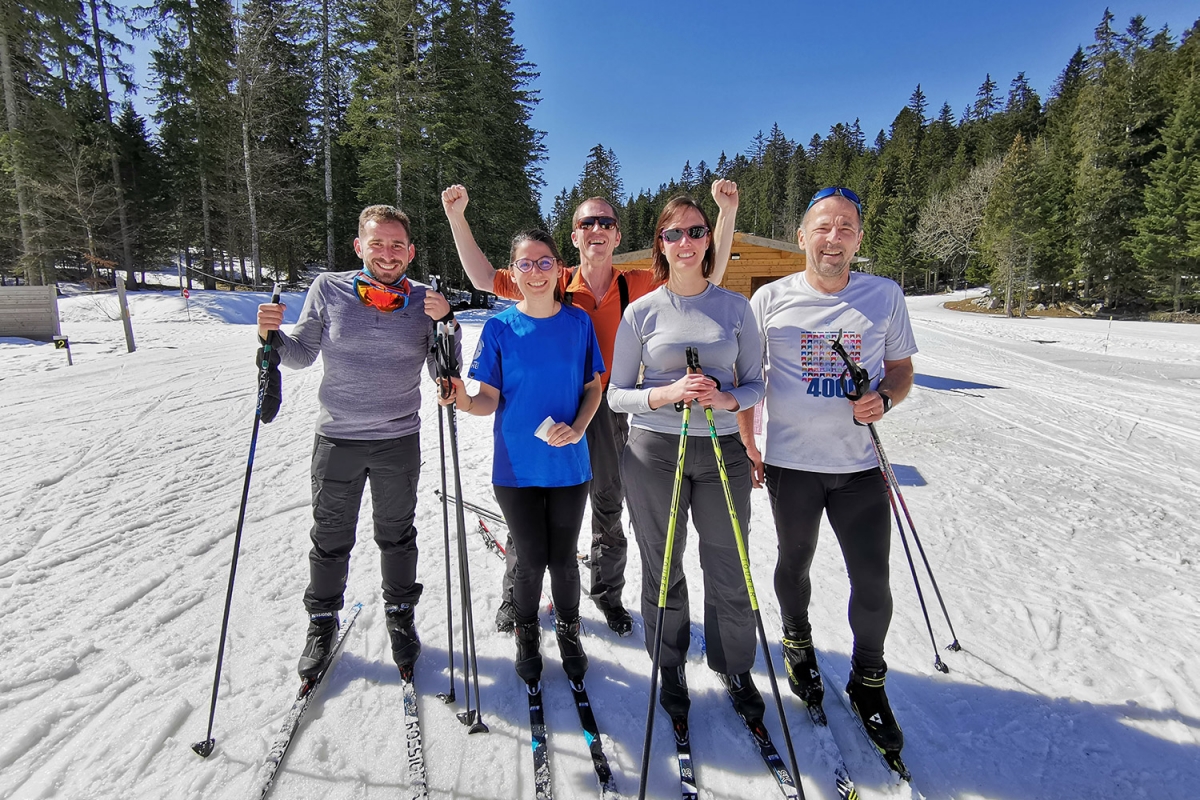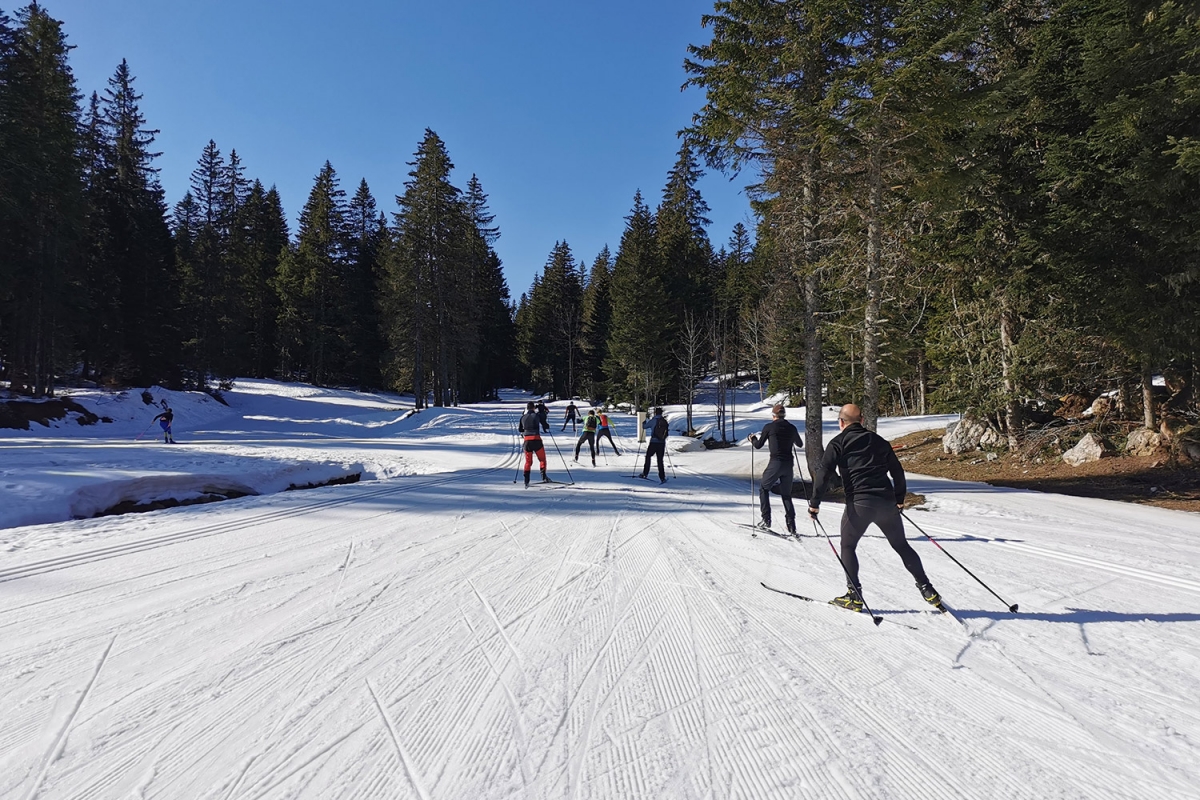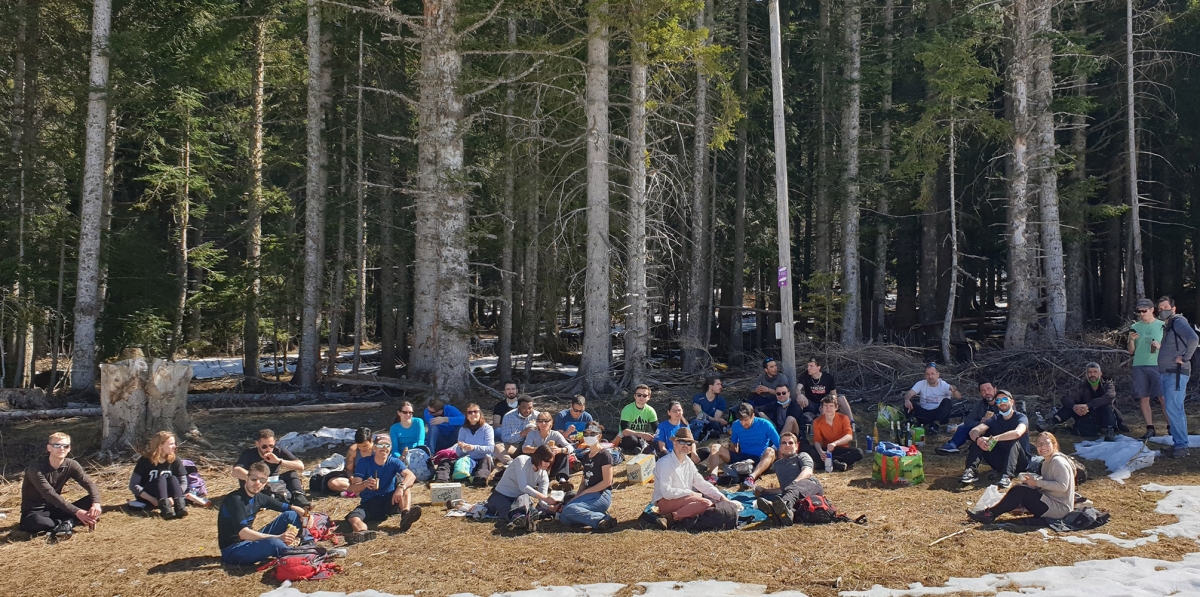 ...and after a lovely and sportive morning, a good lunch!