US coal production is expected to decline by 29% in 2020
According to the US Energy Information Administration (EIA), US coal production declined by 7% in 2019 to reach 706 Mt, the lowest amount of coal produced in the country since 1978. This trend continued and accelerated in 2020, and the EIA forecasts a 29% decline in coal production in 2020. This is due to a lower global coal demand - coal exports through May 2020 are 29% lower than during the first five months of 2019 - and to a reduced coal-fired power generation in the US (-16% in 2019 and -34% over the January-May 2020 period). US coal production is expected to increase by 7% in 2021, when rising natural gas prices may cause some coal-fired electric power plants to become more economical to dispatch.
---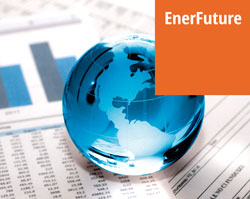 Discover the EnerFuture service: a long-term forecast (to 2050) of demand, prices, and CO2 emissions by sector and for all energies, plus power generation capacities and production levels by fuel. Three distinct scenario reflect different potential policy developments.